About Us
Jindal Hydro Project Inc. is a 2013 formed business enterprise that has acquired high market goodwill by well-executing functions like designing, exporting and manufacturing quality-marked recycling equipment and all types of commercial and hydraulic industrial machines. Our range of machines includes Metal Plastic And Paper Scrap Baler, Shredders, Shearing Machines, Solid Waste Compactors & Shredders, Hydraulic Shearing Machine, Hydraulic Presses for various applications, Scrap Baling Press, Power packs, Hydraulic Cylinders, etc.
Jindal Hydro Projects Inc. has marked its excellence not only in India but all around the globe. The company has major installations in Saudi Arabia, Egypt, Dubai, Mauritius, Sri Lanka, Bangladesh, Qatar and many more.
We started our baby step under able,dynamic and visionary leadership of Mr. Rakesh Gupta in year 2013 with a small team of 15 experienced engineers to provide comprehensive solar services from site test to design, engineering, procurement, supply, planning and installation of foundation, module mounting structures and the entire DC side package for solar power plants. We have undertaken Operations and Maintenance of many solar projects in India.
We started with 1 KW of roof top solar projects and now we are engaged with rollout of 30 KW projects in Rajasthan, M.P and Chhattisgarh. We are aiming to achieve install 1 MW project by the end of this financial year.
Our Client Logos

Our Certificates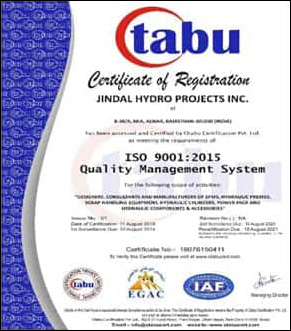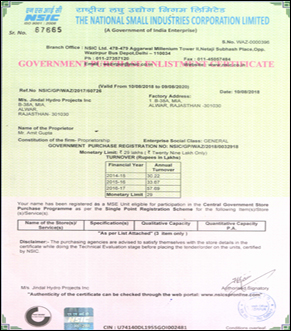 "We are mainly looking for International Inquiries. We are looking for
more inquires related to balling products"

Read More